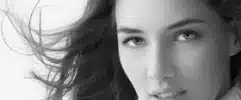 Thinking about BOTOX this summer? We're trained in all facets of facial aesthetics. Contact Dr. Constantine today to learn more about BOTOX in Dallas. Located in Dallas, Dr. Constantine is known for great communication and beautiful results.
read more
Dr. Fadi Constantine
Trained at some of the most rigorous
programs in the country, Dr. Constantine loves to perform the most delicate and demanding plastic surgery procedures. Our team is known for natural results without an "operated" look.