So I'm getting ready this morning, doing my usual routine, and I realized just how much I love my boobs. Lol. Have I told you how much I love them?? Well, I LOVE MY BOOBS!!!! Lol. I also love my belly of course, but I LOVE MY BOOBS!!!"
QUICK FACTS BREAST AUGMENTATION
HOW LONG DOES THIS PROCEDURE TAKE?
The procedure usually takes about 1 hour.
WHAT TYPE OF ANESTHESIA DO YOU USE?
We use general anesthesia or local anesthesia with sedation.
WHAT ARE THE SIDE EFFECTS OF THIS PROCEDURE?
Patients may experience temporary swelling, mild bruising, and some pain.
HOW LONG IS THE RECOVERY TIME?
Patients can usually return to work within 3 days to 1 week, and resume more strenuous activities in 2-3 weeks.
WHEN CAN I SEE THE FINAL APPEARANCE?
It usually takes 6-8 weeks for the implants to completely descend into their final position.
HOW LONG DO THE RESULTS LAST?
The results of breast augmentation are considered permanent, but the average lifespan of an implant is 10 years. After this time, they can be replaced in a relatively minor procedure.
Breast Augmentation Succesfull Case Studies
Get on the Dr. Constantine VIP listSpecials, events, discounts and more…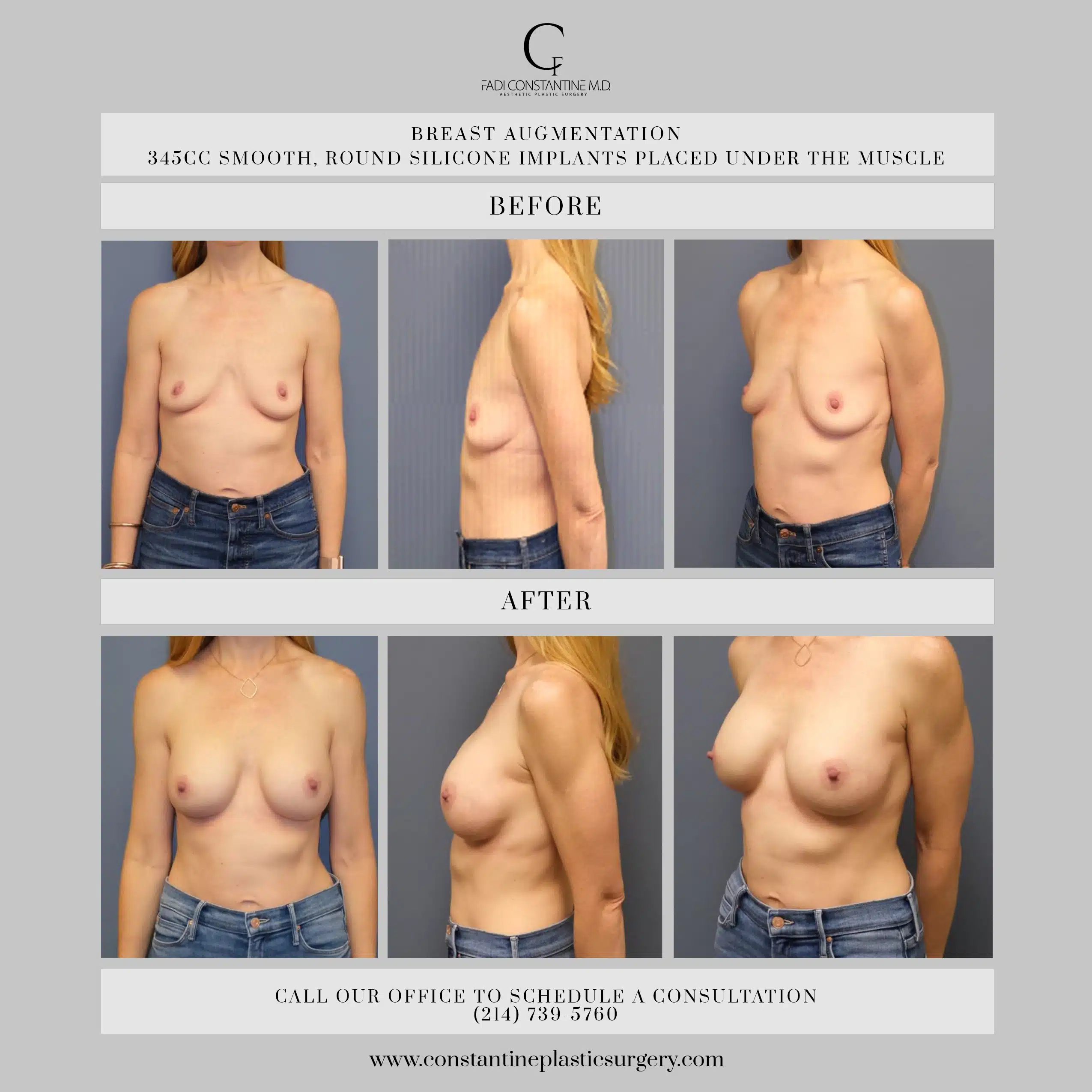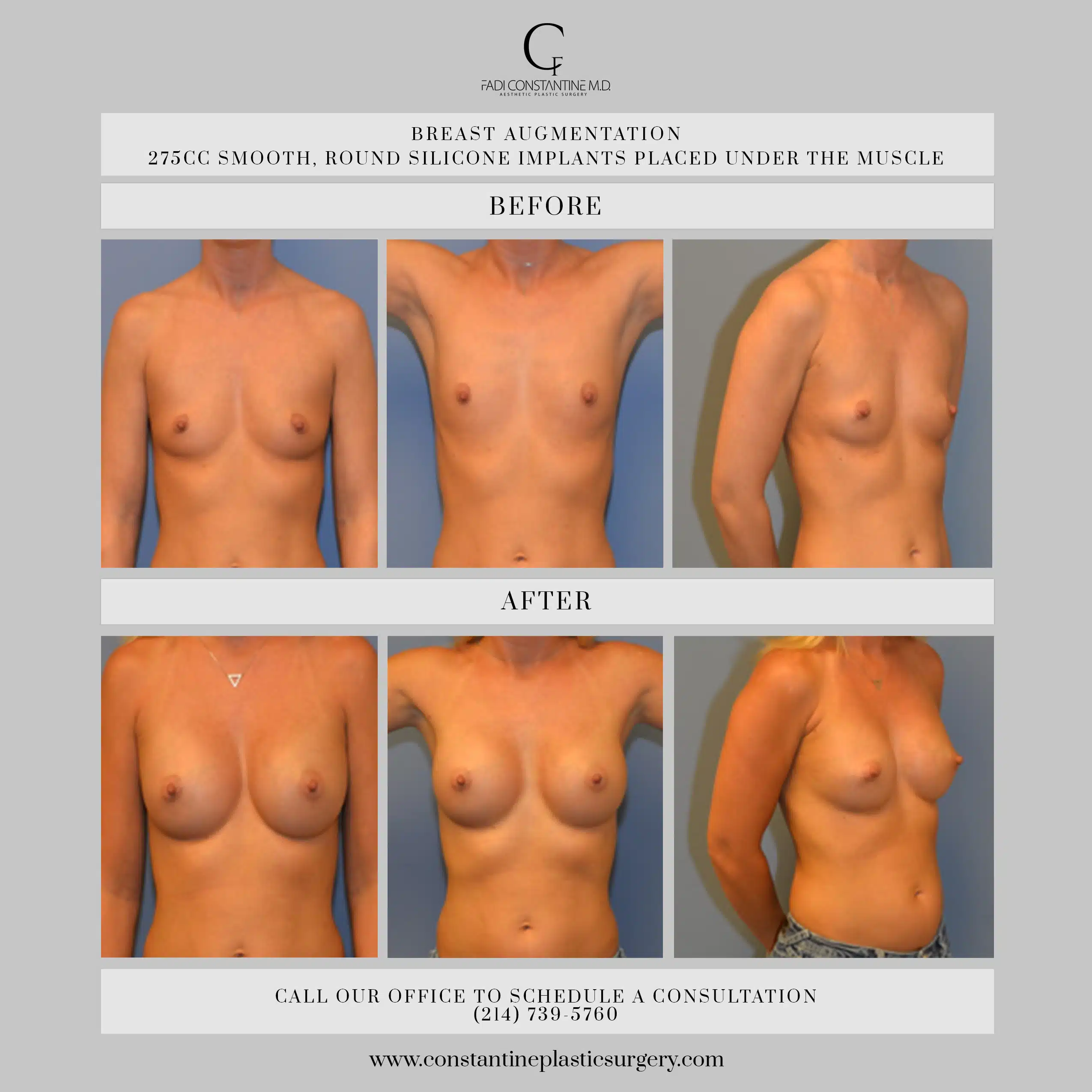 Dr. Fadi Constantine
Trained at some of the most rigorous
programs in the country, Dr. Constantine loves to perform the most delicate and demanding plastic surgery procedures. Our team is known for natural results without an "operated" look.