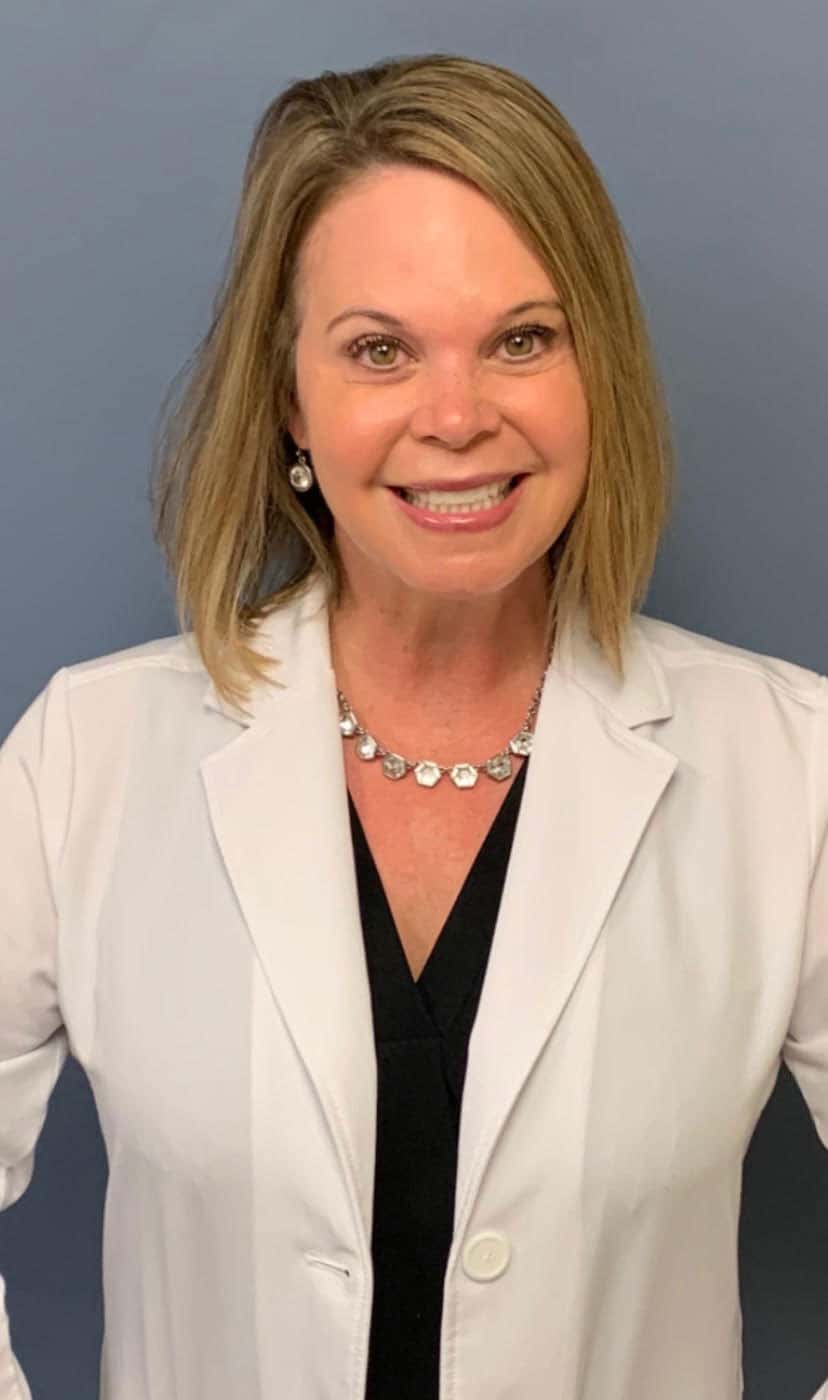 Lisa Bauer
Meet our Clinical Injector & Skin Care Specialist Lisa Bauer, RMA who has over 31 years experience working with Dermatologists and Plastic Surgeons nationwide.
She has over 18 years experience administering Neurotoxins and Dermal fillers, performing laser procedures and therapeutic facials for skin rejuvenation.
Lisa takes great pride in her work, administering Neurotoxins and Dermal fillers is all about balance. Her philosophy is that you do not want to have the "Over Injected look," this is a skill set that is like art to her. She takes her time with every patient she treats, and you never feel rushed.
Makeup application is complimentary after injectables, this is something that Lisa incorporates with each patient as she feels it is the icing on the cake.
For patients with large pores and acne scars and lines that do not respond to filler, Micro needling with PRP is a great adjunct dermal fillers. Patients who are experiencing hair thinning, Micro needling with PRP for hair regeneration is clinically proven to stimulate the hair follicles and promote hair growth.
She is now taking appointments, please call 214 739-5760 to schedule a consultation for treatment.
Lisa Bauer now ONCOLOGY TRAINED:  
Lisa has special training in treating patients going through chemo/radiation treatments. Many cancer patients are not aware that they can have tailored facials specific for what their skin needs as they are going through their cancer journey. We are also offer skin care specifically for patients going through chemo and radiation.
Dr. Fadi Constantine
Trained at some of the most rigorous
programs in the country, Dr. Constantine loves to perform the most delicate and demanding plastic surgery procedures. Our team is known for natural results without an "operated" look.