"Good day Doc! I'm loving the results! It feels natural now Will have my picture taken for the 6 mos post op. Have a great day!"
Mita
HOW LONG DOES THIS PROCEDURE TAKE?
2-12 hours depending on the type of reconstruction.
WHAT ANESTHESIA DO YOU USE?
General anesthetic
WHAT ARE THE SIDE EFFECTS OF THIS?
Temporary swelling, bruising, asymmetries. Many factors depending on type of reconstruction and radiation.
HOW MUCH RECOVERY TIME?
Back to work in 1-2 week more strenuous activity in 3-4 weeks
WHEN CAN I SEE MY FINAL APPEARANCE?
Depends on type of reconstruction.
HOW LONG DO RESULTS LAST?
Permanent although factors such as lifestyle and weight gain must be taken into account.
FACELIFT Succesfull Case Studies
Get on the Dr. Constantine VIP listSpecials, events, discounts and more…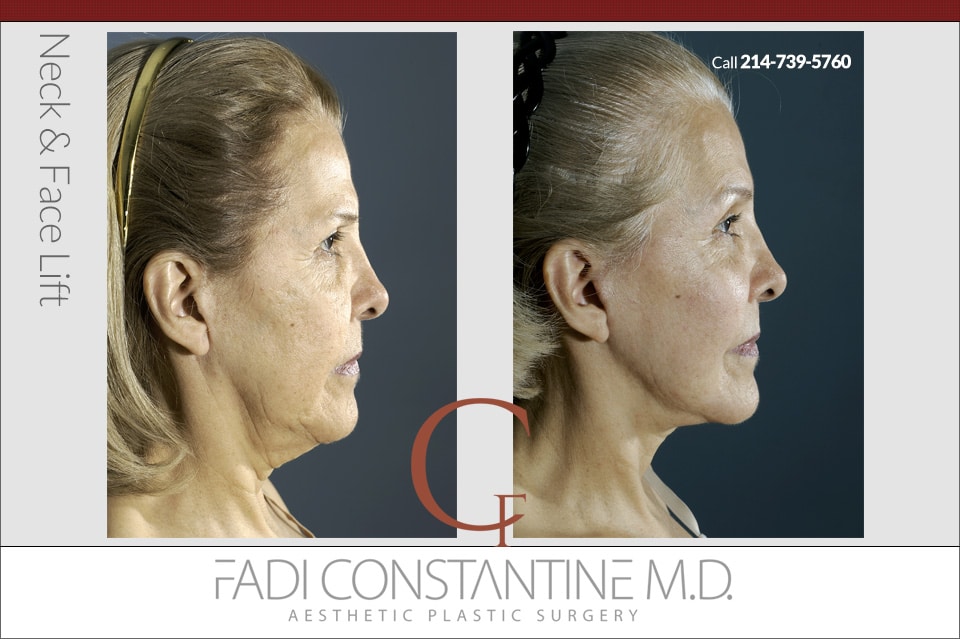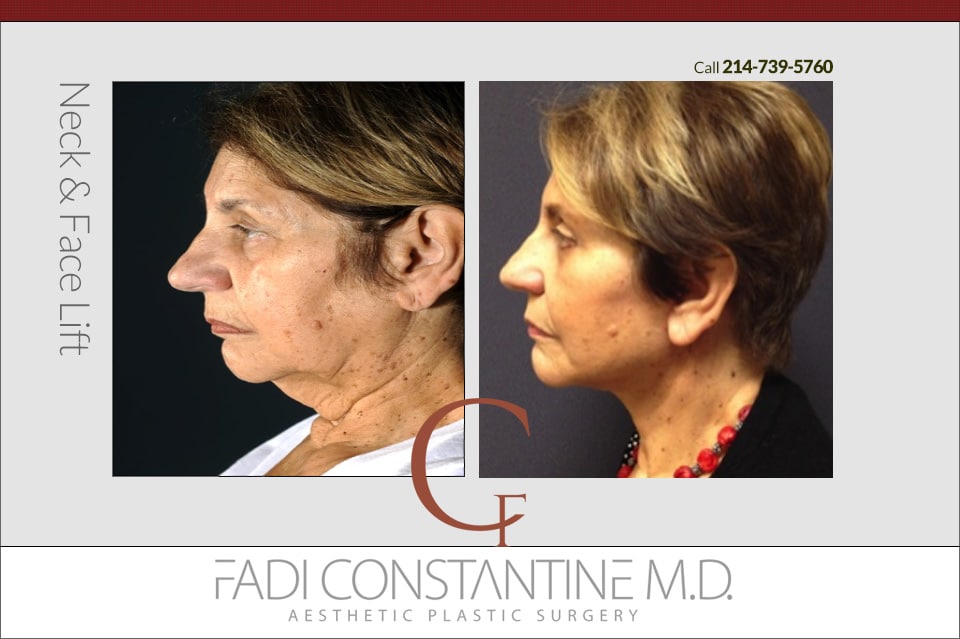 Dr. Fadi Constantine
Trained at some of the most rigorous
programs in the country, Dr. Constantine loves to perform the most delicate and demanding plastic surgery procedures. Our team is known for natural results without an "operated" look.