"A bunch of my friends want to get work done now,and they're all wishing you were still here.I'm telling you, your hands are like magic, and people are beginning to want a touch of your magic."
HOW LONG DOES THIS PROCEDURE TAKE?
The duration of the procedure varies depending on the specific procedure, but typically takes approximately 2-4 hours.
WHAT TYPE OF ANESTHESIA DO YOU USE?
We use general anesthesia for this procedure.
WHAT ARE THE SIDE EFFECTS OF THIS PROCEDURE?
Temporary side effects may include swelling and mild bleeding from the nose.
HOW MUCH RECOVERY TIME IS REQUIRED?
Patients can typically return to work within 1-3 weeks, with more strenuous activities possible within 2-3 weeks.
WHEN WILL I SEE THE FINAL APPEARANCE?
All swelling usually subsides within 1-2 months, and you will be able to see the final appearance of the procedure at that time.
HOW LONG DO THE RESULTS LAST?
The results of the procedure are permanent.
Rhinoplasty Succesfull Case Studies
Get on the Dr. Constantine VIP listSpecials, events, discounts and more…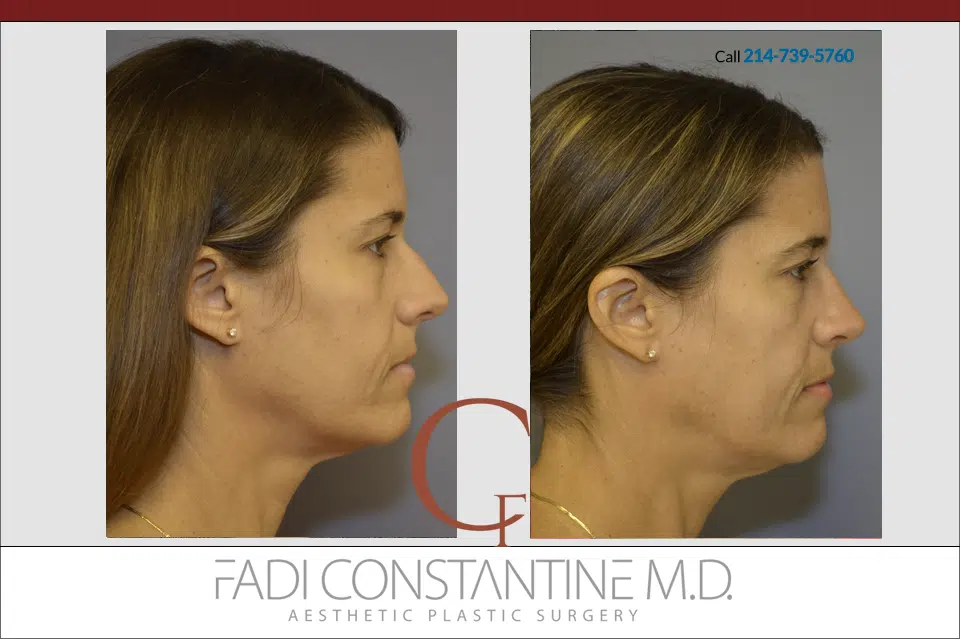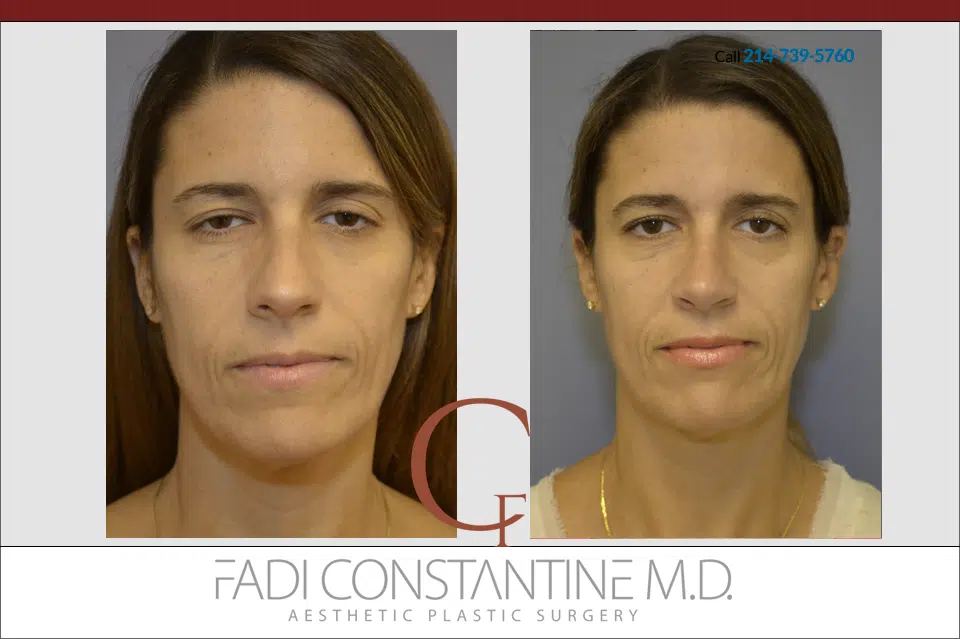 Dr. Fadi Constantine
Trained at some of the most rigorous
programs in the country, Dr. Constantine loves to perform the most delicate and demanding plastic surgery procedures. Our team is known for natural results without an "operated" look.