"Hi Dr.Constantine,
I wanted to wish you all the best with your business and I also wanted to thank you for being such a great Dr and most of all a great person. Always stay true to yourself because it's hard to find doctors who are not just doing it for the money but actually care about the individual and have that person's best interest at heart. Thanks again and please do not be a stranger because I wont. Remember me when you start your website. All the best!"
QUICK FACTS MOMMY MAKEOVER
HOW LONG THIS PROCEDURE TAKES?
Tummy Tuck – 2-3 hours Breast enhancement – 2-3 hours depending on amount of work required.
WHAT ANESTHESIA YOU USE?
General anesthetic
WHAT IS SIDE EFFECTS OF THIS?
Some temporary swelling and bruising
HOW MUCH RECOVER TIME?
Bruising and swelling usually subsides within 1-2 months.
WHEN CAN I SEE FINAL APPEARANCE?
All major swelling and bruising is usually gone within 1-2 months
HOW MUCH TIME DURATION OF RESULTS LIES?
Permanent although lifestyle and weight gain need to be taken into account.
Mommy Makeovers Succesfull Case Studies
Get on the Dr. Constantine VIP listSpecials, events, discounts and more…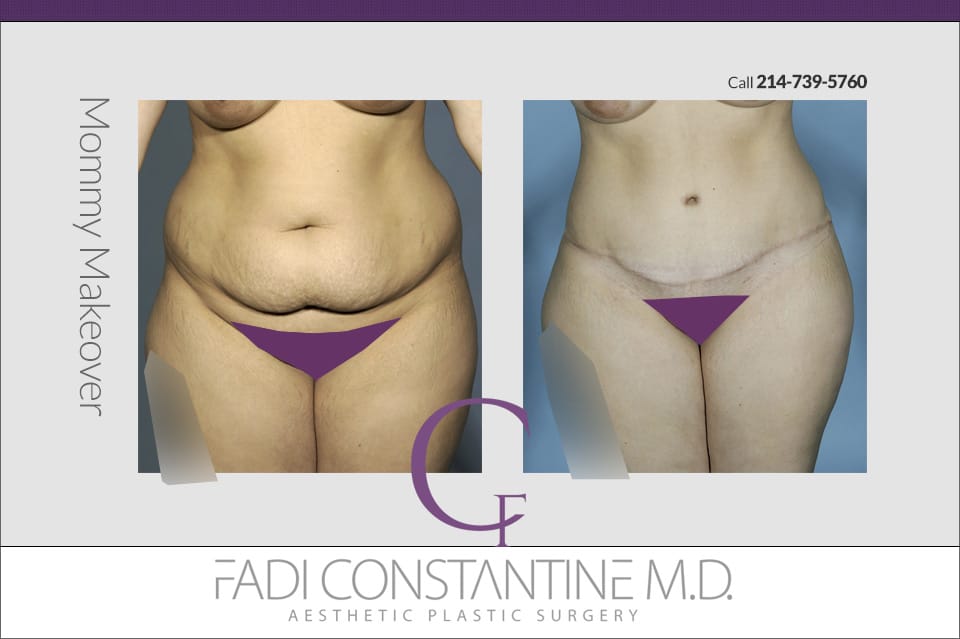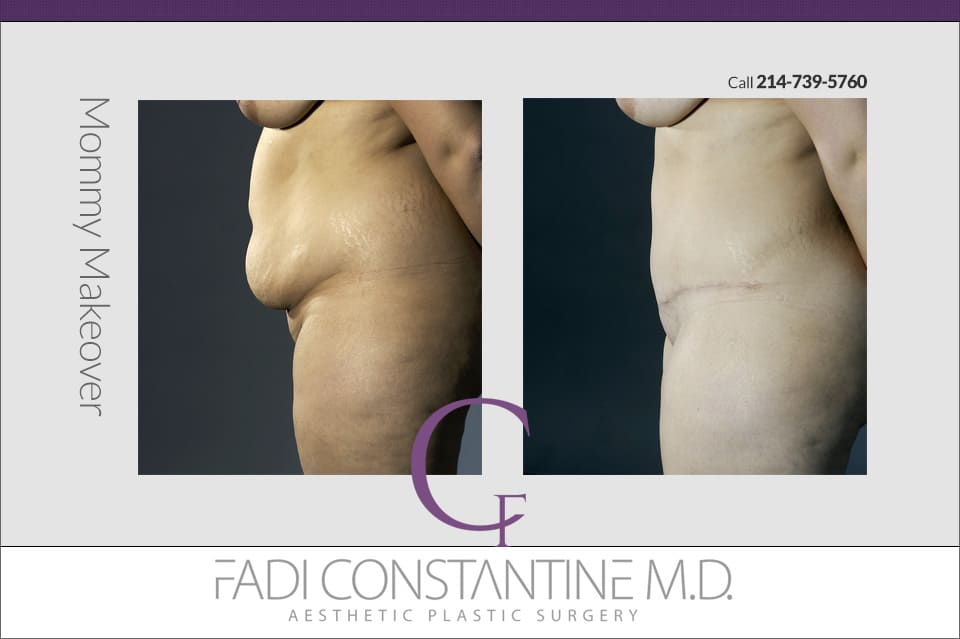 Dr. Fadi Constantine
Trained at some of the most rigorous
programs in the country, Dr. Constantine loves to perform the most delicate and demanding plastic surgery procedures. Our team is known for natural results without an "operated" look.